Throughout 2023, La Jolla Institute for Immunology (LJI) has opened its doors to diplomats, young scientists, and biomedical research leaders visiting from Mexico. These campus visits are an important step in establishing a thriving cross-border partnership, an effort co-organized by the Border Philanthropy Partnership, the Consul General of Mexico in San Diego, and the Center for U.S.-Mexican Studies at UC San Diego.
"LJI has always welcomed international scientists and worked to establish strong collaborations around the world," says LJI Professor, President, and CEO Erica Ollmann Saphire, Ph.D., MBA. "We're glad to continue our support for this cross-border partnership and expand our work with young scientists and research leaders just across the border."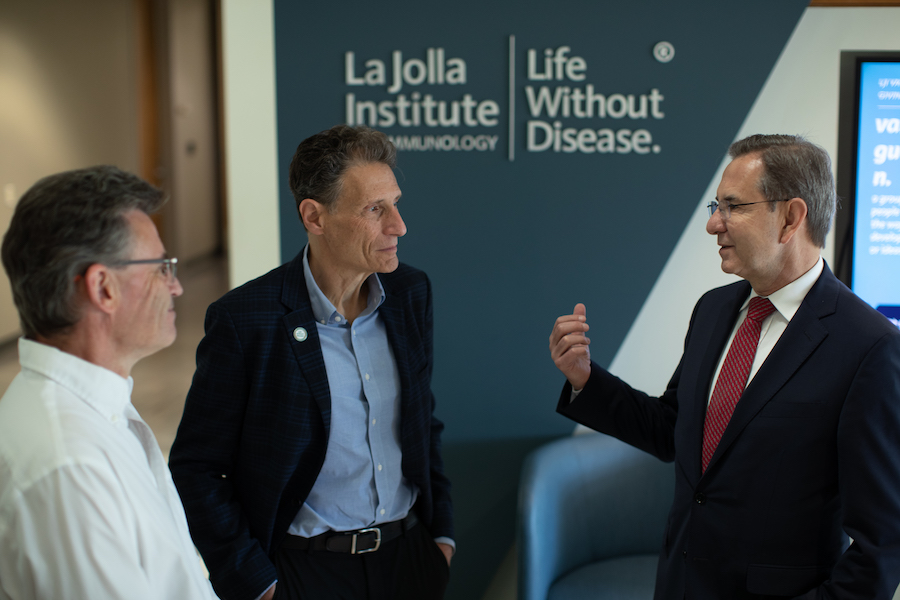 The cross-border effort launched in 2021, and expanded in 2022 with several visits to LJI by delegations of representatives from Mexico's biological sciences industry. These visits included scientific presentations by LJI scientists and tours of the Institute's Cryo-Electron Microscopy Core, where researchers work to capture high-resolution images of viral proteins, live-saving antibodies, and more.
"When speaking with the Institute's professors and lab specialists, I was moved to hear about their efforts to map SARS-CoV-2 and share their findings with global scholars," says Ambassador Carlos González Gutiérrez, Consul General of Mexico in San Diego. "I was very proud to learn that an essential part of that work was Dr. Rubén Díaz-Avalos, a Mexican scientist who directs the Cryo-Electron Microscopy Core at LJI. Thanks to his research, scientists around the world have been able to see detailed images of the coronavirus and advance vaccine-finding efforts."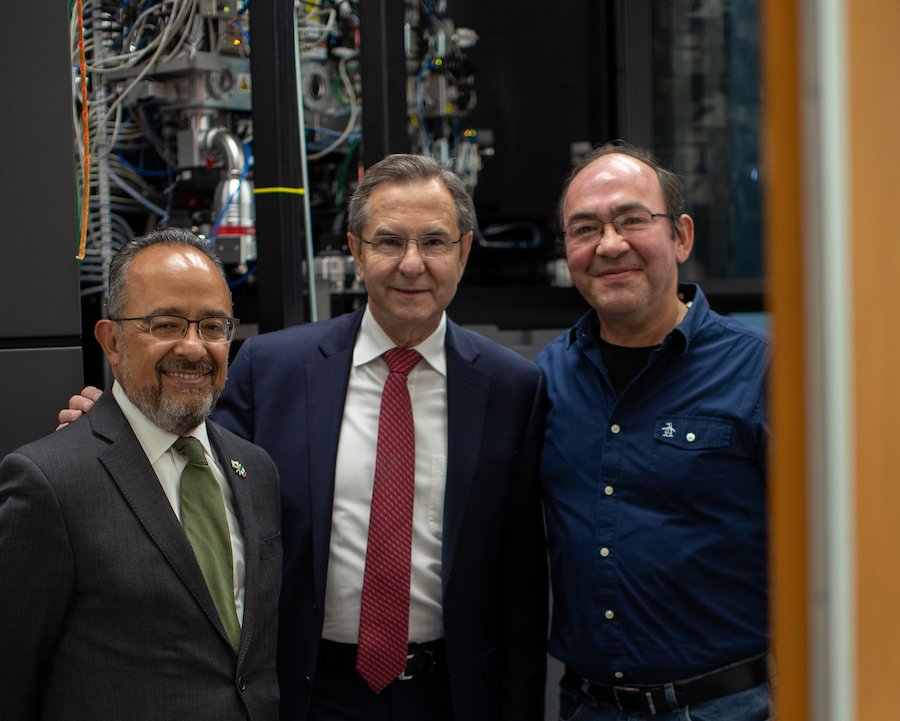 "I'm really excited about the collaborative nature of LJI's work and the commitment to global good," adds Andy Carey, Executive Director of the U.S.-Mexico Border Philanthropy Partnership. "We're truly honored to partner with the Institute and to share the work of Mexican nationals who are part of the LJI community."
This May, the LJI Advancement Department hosted a visit by Esteban Moctezuma Barragán, Ambassador of Mexico to the United States. In July, LJI also arranged a visit for representatives from UC San Diego's Center for U.S.-Mexican Studies and a delegation of young professionals from Mexico who are members of Citi's NextGen group. These groups attended a special presentation by LJI Professor Mitchell Kronenberg, Ph.D., and LJI Associate Professor Sonia Sharma, Ph.D., and toured the LJI Flow Cytometry and Microscopy Core Facilities.
Mexican sculptor Juan de Dios Sánchez Arce assembles an emotional tribute to COVID-19 research